One of my favourite parts of new years eve when I was a kid were the fireworks displays that my Oma and I, or sometimes even my mom and I, would trek down to the Edmonton river valley to watch. When I was older the First Night festival was always a favourite of my Mom's and a great way to kick off the new year as a family. She usually volunteered and I would wander around with friends until it was time to catch the modest display of fireworks in the downtown core. Regardless of what kinds of fireworks you are aiming to capture this year here are some tips to help you get the best shots possible.
#1 Whether you are shooting with a DSLR, point and shoot, or even if your camera of choice is a cell phone new years eve use a tripod. Having your camera on a stable surface will mean much nicer looking photos. Xazig  makes a tripod adapter for iPhones, Photojojo is another great place to pick up phoneography gear.
#2 Arrive early and get a good spot. They aren't always the ones in front. Look for higher elevations so that you can shoot above the heads of the crowds. It's better to have the fireworks in front of you and not above you. You also want to try to avoid well-lit areas as the lights can cause flare in your images.
#3 Use your timer or a remote. Not touching your camera will give you better images. Even just firing the shutter can cause shake that shows in long exposure shots. If you don't have a remote set your timer for it's shortest length possible and click the shutter just as they shoot the firework off from the decks and before they explode. You will have to take a number of shots to get the timing right.
#4 If shooting with a DSLR set your camera to Manual, a good starting point for settings is ISO 100, f/11, at 1/2 second, then play with the timing as needed leaving ISO and F-stop alone. Bulb mode is great because you can start and stop shooting at any time. Focus at infinity.
With a Point and shoot if you can play with manual settings use the suggestions above, if not turn off your flash and set your camera to Fireworks scene mode, landscape scene mode (the Mountain icon), or night landscape if possible.
If shooting with a phone turn off the flash, set up on a tripod, and use an app that allows for longer exposure shots like LongExpo Free (iPhone) or Camera FV-5 (android).
Expose your shots for 1-4 seconds for a point and shoot or phone to avoid over exposing the shots.
#5 Practice makes perfect. expect that the first few or 10 shots will be too dark, too bright, or just plain bad. Just keep at it and you'll get some shots you'll love. Make sure you have lots of space on your memory cards and extras.
Happy New year and Happy shooting!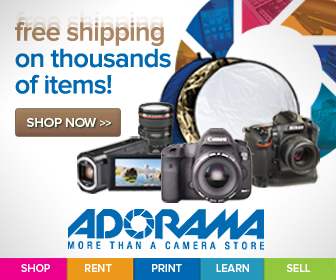 Disclosure – This is not a sponsored post.
(Visited 4 times, 1 visits today)