My kids are voracious readers. At any given time I can find one, if not all of them with their noses buried deep in a book. My husband and I were lucky that we didn't have to work too hard to cultivate their love of reading, they just followed our example. This selection of books all get 5 stars from my three oldest girls.
Book Recommendations – 12-year-old girl

Smile
 by Raina Telgemeier – Graphic Novel, entertained 8,10 and 12-year-old who all read it through multiple times.
Eleven-year-old Raina just wants to be a normal sixth grader. But one night after a trip-and-fall mishap, she injures her two front teeth, and what follows is a long and frustrating journey with on-again, off-again braces, corrective surgery, embarrassing headgear, and even a retainer with fake teeth attached. And on top of all that, there's still more to deal with: a major earthquake, boy confusion, and friends who turn out to be not so friendly.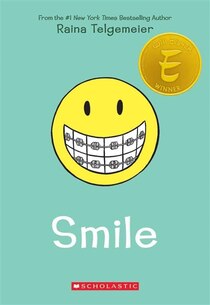 Drama
by Raina Telgemeier Another great graphic novel that appeals to kids of many reading levels.
Callie loves theater. And while she would totally try out for her middle schools' production of Moon Over Mississippi, she's' a terrible singer. Instead she's the set designer for the stage crew, and this year she's determined to create a set worthy of Broadway on a middle-school budget. But how can she, when she doesn't know much about carpentry, ticket sales are down, and the crew members are having trouble working together? Not to mention the onstage AND offstage drama that comes once the actors are chosen, and when two cute brothers enter the picture, things get even crazier! Following the success of Smile, Raina Telgemeier brings us another graphic novel featuring a diverse set of characters that humorously explores friendship, crushes, and all-around drama!
The Broken Circle: Yarns of the Knitting Witches (Potluck Yarn Trilogy, Book 1)
The Broken Circle is the first book in a new trilogy by Cheryl Potter, one of the foremost experts in the world of knitting, dyes, and patterns.  This first book follows the story of twelve knitting witches through adventures fraught with mayhem and mischief.  Twenty years have passed since the fire beneath the great dyepot was lit and the circle was complete. Now, the inhabitants of the Middlelands face a danger worse than any can remember. Darkness and chaos threaten to destroy the delicate balance of the natural world, and the magic of the dye crystals that have always been a way of life, and a great source of power for the people, has been outlawed. With female protagonists and strong male characters introduced along the way, The Broken Circle introduces themes of family relationships, coming of age, tough decision making, and so much more.
Higher level of reading.
Anything by Rick Riordan – Start here – The Percy Jackson and the Olympians Boxed Set
A troubled teen discovers there is something very special about him. A close encounter with a kindly one leads him on an adventure of a lifetime. Along the way he meets myths and monsters and discovers the truth about his father and family. Filled with adventure, humor, love and loss this book is sure to keep you turning pages until the very end.
Wings Of Fire Series –
Wings of Fire Book One: The Dragonet Prophecy
 – Clay and his friends have grown up under a mountain, secretly raised by the Talons of Peace to fulfill a mysterious prophecy. The five young dragons are destined to end the war that's been raging between the tribes of Pyrrhia – but how they'll do this, none of them knows.
But not every dragonet wants a destiny. When one of their own is threatened, Clay and his friends decide to escape. Maybe they can break free and end the war at the same time – or maybe they'll risk everything.
Wings of Fire Book Two: The Lost Heir
 – Tsunami the SeaWing is overjoyed to be reunited with her fellow ocean-dwelling dragons. For the first time in her life she actually fits in.
But not everything is as perfect as it seems underwater. Tsunami and the other "dragonets of destiny" aren't any closer to ending the war for Pyrrhia . . . and someone in the SeaWing kingdom wants them dead before they can even try.
Tsunami wants to stay with her fellow SeaWings, but can she keep her friends safe at the same time?
Wings of Fire Book Three: The Hidden Kingdom
 – The other dragon tribes think that the RainWings are peaceful at best – and lazy at worst – but Glory's friends know she's more powerful than she seems. And now Glory is going to discover just how powerful her fellow RainWings can be – and how vicious.
Divergent Series Box Set
– For more mature readers, violence and death feature heavily, based in a dystopian future.
Divergent: One choice can transform you. Veronica Roth's #1 New York Times bestselling debut is a gripping dystopian tale of electrifying choices, powerful consequences, unexpected romance, and a deeply flawed "perfect society."
Insurgent: Veronica Roth's second #1 New York Times bestseller continues the dystopian thrill ride. As war surges in the factions all around her, Tris attempts to save those she loves—and herself—while grappling with haunting questions of grief and forgiveness, identity and loyalty, politics and love.
Lament
 and  Ballad
– Sixteen-year-old Deirdre Monaghan is a painfully shy but prodigiously gifted musician. She's about to find out she's also a cloverhand — one who can see faeries. When a mysterious boy enters her ordinary suburban life, seemingly out of nowhere, Deirdre finds herself infatuated. Trouble is, the enigmatic and conflicted Luke turns out to be a gallowglass — a soulless faerie assassin — and Deirdre is meant to be his next mark. An equally hunky — and equally dangerous — dark faerie soldier named Aodhan is also stalking Deirdre. Sworn enemies, Luke and Aodhan each have a deadly assignment from the Faerie Queen. Namely, kill Deirdre before her music captures the attention of the Fae and threatens the Queen's sovereignty. Deirdre has to decide if Luke's feelings towards her are real, or only a way to lure her deeper into the world of Faerie.
Caught in the crossfire with Deirdre is James, her wise cracking but loyal best friend. Deirdre had been wishing her life weren't so dull, but getting trapped in the middle of a centuries-old faerie war isn't exactly what she had in mind.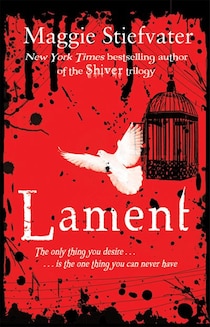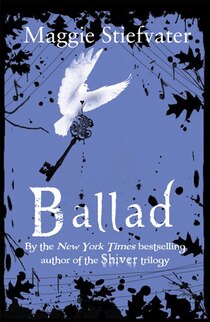 The Bar Code Tattoo
– Suspenseful read.
The bar code tattoo. Everybody's getting it. It will make your life easier, they say. It will hook you in. It will become your identity.
But what if you say no? What if you don't want to become a code? For Kayla, this one choice changes everything. She becomes an outcast in her high school. Dangerous things happen to her family. There's no option but to run…for her life.

The City Of Ember
Series – The city of Ember was built as a last refuge for the human race. Two hundred years later, the great lamps that light the city are beginning to flicker. When Lina finds part of an ancient message, she's sure it holds a secret that will save the city. She and her friend Doon must decipher the message before the lights go out on Ember forever! This stunning debut novel offers refreshingly clear writing and fascinating, original characters.
Book recommendations – 8 and 10-year-old girl

The Sisters Eight
Series – A rather large problem has befallen the Huit girls. (Sisters, actually. Octuplets to be exact.) One particular New Year's Eve, the girls wait for their mommy to bring them hot chocolate and their daddy to return with more wood for the fire. But they don't. Mommy and Daddy, that is. They're gone. Poof! Maybe dead—no one knows for sure.
It's a good old-fashioned mystery with missing (or dead) parents, nosy neighbors, talking refrigerators, foul-smelling fruitcake (is there any other kind?), and even a little magic. Eight little girls, eight cats, and one big mystery—let the fun begin!
In book 1 – Annie's Adventures the girls' adventure begins when their parents go missing (or die) and the girls learn each one has a power and gift. Annie, being the oldest, is the first to discover hers.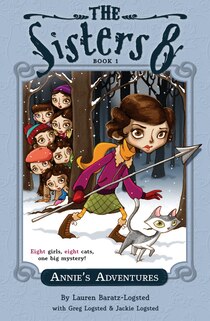 The Land
– The son of a prosperous landowner and a former slave, Paul-Edward Logan is unlike any other boy he knows. His white father has acknowledged him and raised him openly, something unusual in post-Civil War Georgia. But as he grows into a man he learns that life for someone like him is not easy. Black people distrust him because he looks white. White people discriminate against him when they learn of his black heritage. Even within his own family he faces betrayal and degradation. So at the age of fourteen, he sets out toward the only dream he has ever had: to find land every bit as good as his father's, and make it his own. Once again inspired by her own history, Ms. Taylor brings truth and power to the newest addition to the award-winning Logan family stories.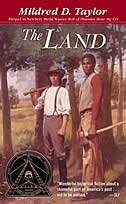 If there are any books your kids love reading please let me know in the comments. I am always looking for new books to feed their appetites.
Disclosure – This post contains affiliate links.
(Visited 14 times, 1 visits today)